Environment Policy
As ONSA Refinery, we are aware of the value and importance of the environment and believe that it should be protected in the best way for the living beings exist in the future.

Using scraps, which are secondary sources, instead of ores in the production of gold is technologically easier, more economical in terms of energy and material requirements and environmentally cleaner.

Especially the recovery of gold is more environmental friendly compared to production from ore. Also in the recovery of gold, a large part of the cost is for the operations performed on the stage of making the wastes, which arise in the process, harmless to the environment.

In particular, the recovery of gold from the ore is more environmentally friendly than production. Also in the recovery of gold, a large part of the cost of production of wastes that arise in the process, making it harmless to the environment consists of the operations performed on stage.

However, we base on the support of recycling, reduction of chemical wastage rates, efficient use of energy and wastes to be reduced to the lowest level for a sustainable environment.

In order to prevent environmental pollution, we aim to follow legal and international regulations with customer requirements and the continuous improvement of environmental performance by adapting them.We ensure to provide the sustainability of ISO 14001 Environmental Management System, continuous improvement with periodically defined targets and reviews, and thus, preventing environmental pollution.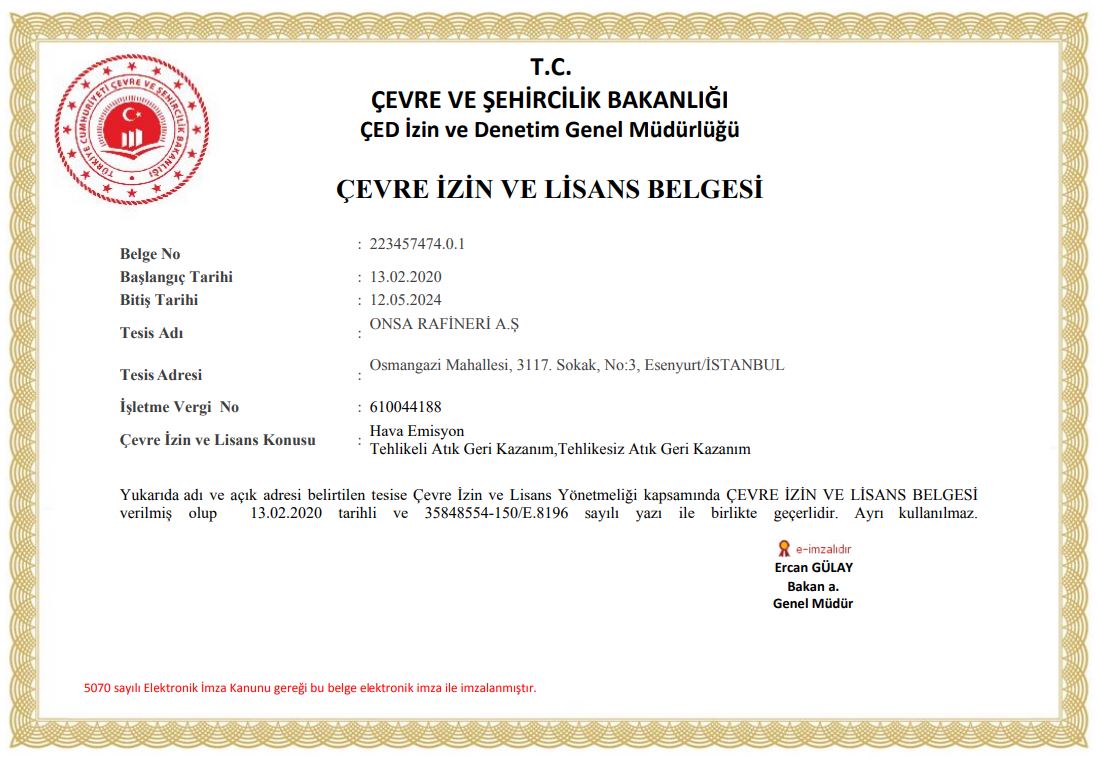 onsa
onsa
onsa
onsa
onsa
onsa
onsa
onsa
onsa
onsa
onsa
onsa
onsa
onsa
onsa